LUXURY SCARVES MA.AL.BI. 1947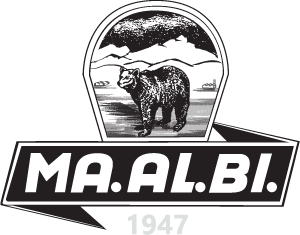 The company name is an abbreviation of Manifatture Alto Biellese - Made in Biella *.
MA.AL.BI. is a company whose history dates back to 1947. For three generations MA.AL.BI. creates wonderful accessories from the finest yarns produced from the highest quality raw materials, maintaining style and quality as its hallmark.
* The city of Biela is also called the City of the Wave. The traditions of wool processing date back to the Middle Ages and this is the reason why, together with the industrial revolution, some of the world's most significant textile enterprises were built in Biela. Enterprises that pioneer the standard of quality in the processing of wool, silk and cashmere. There are several important global fashion brands whose hometown is Biela. MA.AL.BI. is part of that story.